A native of upstate New York, Kristin Benson began playing the double bass at the age of 10, and performed for many years with the Binghamton Philharmonic and the Orchestra of the Southern Finger Lakes. During her years on Long Island where she resides now, Kristin has played bass with the Peconic Bay Masterworks Choir, East End Jazz Quartet, Atlantic Wind Symphony, Stony Brook Symphony Orchestra at Stony Brook University, Babylon Chorale, and Long Island Symphonic Winds.
Kristin earned her Bachelor of Music in Music Education from Ithaca College in 2001, Master of Music in Double Bass from Stony Brook University in 2003, and Doctor of Musical Arts degree in Double Bass at Stony Brook University in 2017. Her bass teachers have included Richard Thomas, Orin O'Brien, Henry Neubert, Joseph Carver, Kurt Muroki, and Blake Hinson.
Kristin has been teaching orchestra in the public schools for the past 17 years. She has taught in several school districts in New York State and currentlyteachesmiddleschoolorchestraonLongIsland. Shehasbeen a New York State School Music Association adjudicator for the last 15 years, was published in the American Dalcroze Journal in 2014, and has guest-conducted several All-County orchestras on Long Island.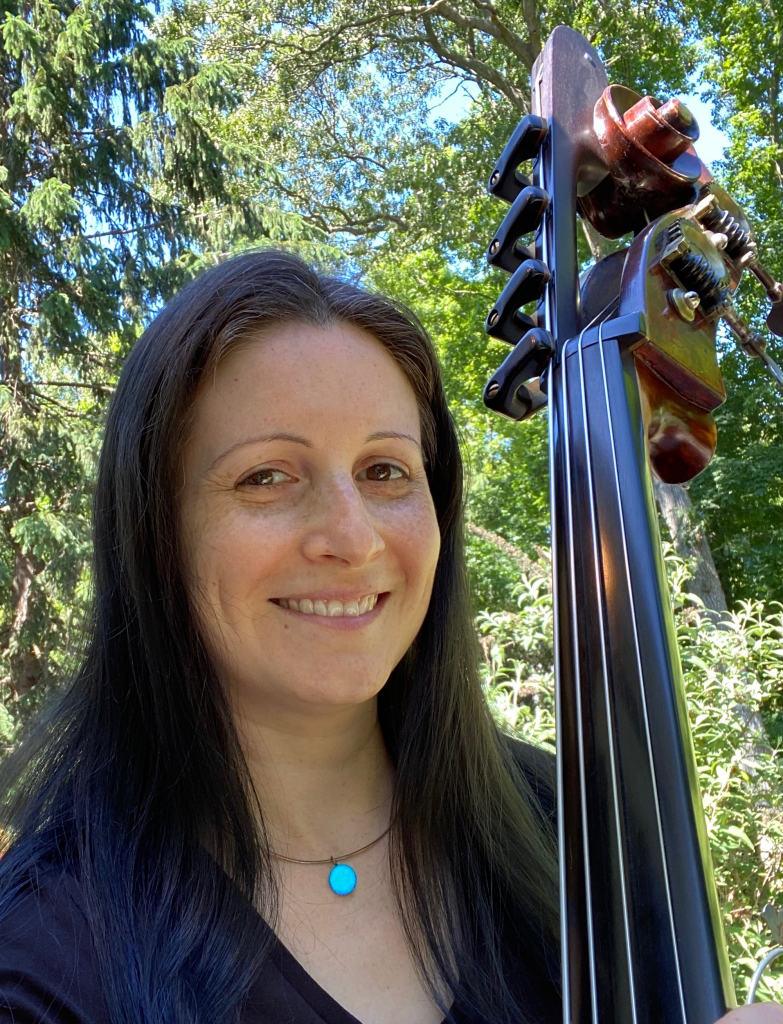 2001 was a very important year in Kristin's bass playing, as that is the summer when she met François Rabbath at Domaine Forget in Québec. That fall she began her Master of Music degree and studies of François's technique with Joe Carver at Stony Brook. She met George Vance later that semester when purchasing a bass from him, and immediately began sharing the technique and repertoire of both François and George with her bass students. She was a regular attendee of George's Summer Bass Workshops in Maryland for many years after that. Kristin is thrilled to be a part of this year's KC Bass Workshop!