A week workshop created for bass players to play and learn from the best performers in the industry.
Upcoming Events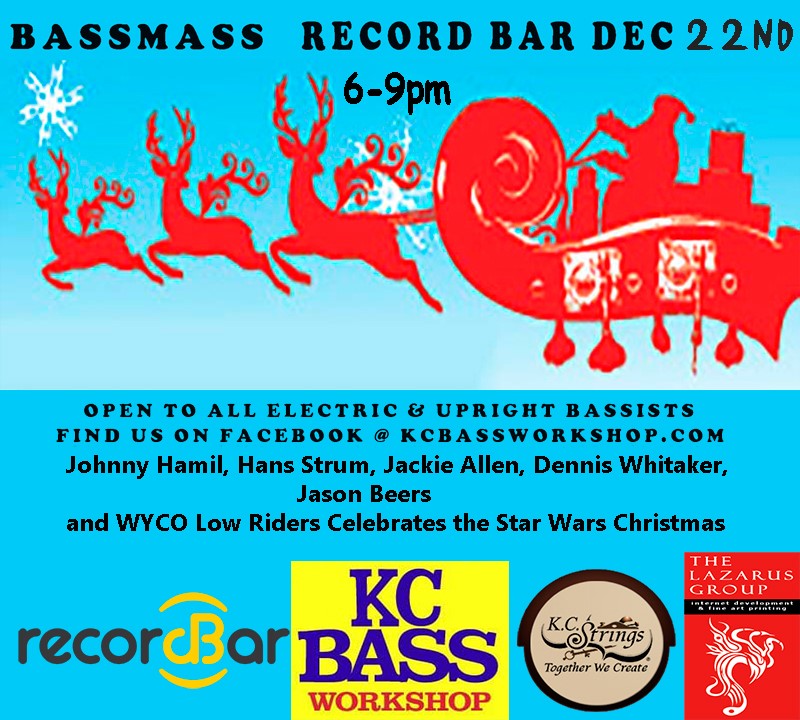 1st annual KC Bass Winter Workshop
1st annual KC Bass Winter Workshop featuring Dennis Whitaker and Hans Sturm. This is a one day event designed for advanced students looking to move towards better understanding of solo literature, Orchestra excepts, technique, and audition tips. Great for high school level students looking to audition to colleges, and college level students looking into advanced degrees and/or auditioning for professional Orchestras. Any age can apply. You will work closely with these two great teachers who have an amazing former student success rate. enrollment limited. Apply today 50$. Enroll by phone 816 305-7559 text or voice message. audit of classes are also available please inquire
Click here to visit the Bassmass Auction.